Základní článek
Hnutí Brontosaurus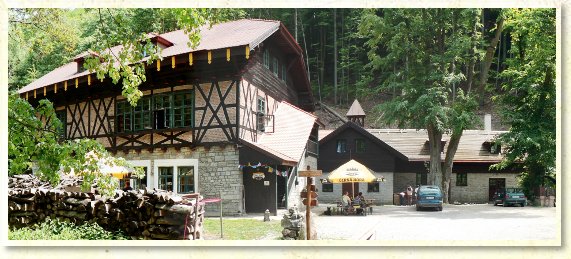 European Voluntary Service project starts in Hnutí Brontosaurus Modrý kámen
In the next few lines I will try to introduce myself, to explain a little bit about the European Voluntary Service (EVS) programme, and to sum up what exactly I have been doing here, in Brno and in the ecological leisure time centre of Švýcárna (Moravian Karst), during the last fortnight.
My name is Diego Díaz Abad and I am a 30 year-old biologist who comes from Spain. During the next five and a half months I will live and work as a volunteer in Hnutí Brontosaurus Modrý kámen (I will support the lectors with the environmental education courses, and I will be involved in many other different activities as well) thanks to the EVS programme and the funding of the European Union, which allows young people between 18 and 30 years old, from European and partner countries, to cooperate with non-profit, non-governmental organizations in projects from at least 2 weeks and up to 12 months.
After a pre-departure seminar in my sending organization "Fundación Paideia Galiza" (A Coruña, Spain), I arrived to Czech Republic on February 3rdand I spent my first two weeks helping my EVS coordinator, Vladimira Regerova, writing articles and other material about the international training course "Volunteering: a way to environmental education" (which took place in October 2011), and the "Švýcárna team" in its daily tasks (I am taking lessons of Czech language too, of course). Last weekend I also helped to organize the "Welcome EVS" event in Švýcárna, which was the official starting point of my long-term volunteering. Next week (from February 21-26) an on-arrival training course is waiting for me in Okříšky. I will write you soon with new updates and probably also from a specific website.
Diego Diaz Abad, EVS volunteer in Ecological Leisuretime Centre Švýcarna